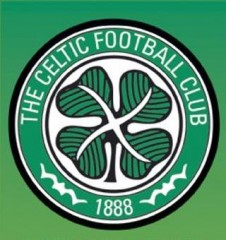 Glasgow Celtic became the first British team to win the European cup when they beat Inter Milan 2-1 at the Estadio Nacional in Lisbon in 1967. At that time no British team had yet managed to make it to the final of the competition and, with Inter Milan having taken the trophy twice in the previous three years, Celtic were regarded as the underdogs. Going 0-1 down thanks to a penalty in the first few minutes of the match, Celtic were able to overcome this initial disadvantage over the course of the rest of the match, thanks to their fluent attacking play.
Under the managership of Jock Stein, and with Billy McNeill as team captain, Celtic won every competition they entered that year - including the Scottish cup, the Scottish League, the Scottish League cup, the Glasgow cup, and the European Cup.
As a result, the Celtic players from that season became known as the Lisbon Lions, and became legendary figures to their fans. Wherever they went from that time onwards, they were feted by Celtic supporters - and this adoration lasted for the rest of their lives.
However, although Celtic reached the European Cup final again in 1970, they were defeated by Dutch side Feyenoord, and the club have never again been able to emulate the feat they achieved in 1967.
British European Cup/Champions League winners.
1967: Celtic
1968: Manchester United
1977: Liverpool
1978: Liverpool
1979: Nottingham Forest
1980: Nottingham Forest
1981: Liverpool
1982: Aston Villa
1984: Liverpool
1999: Manchester United
2005: Liverpool
2008: Manchester United
2012: Chelsea