Since the birth of football in England there have been various disagreements about which club is the oldest. Each club was born from various attempts to try and codify the rules of localized or public school games that involved the kicking of a ball. The Football Association was finally formed in 1963, to attempt to bring together these various forms of football into one game, governed by an agreed set of rules.
Sheffield F.C has the distinction of being recognized by FIFA as the oldest football club in England, although they are an amateur club. The oldest professional football club in England (and the world) is Notts County.  
Sheffield F.C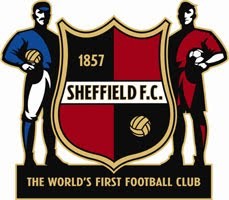 Officially, as recognized by FIFA, the oldest football club is Sheffield F.C, which was formed in 1857 by members of a Sheffield based cricket club. Sheffield F.C were playing "Sheffield Rules" at that time, and it wasn't until 1878 that they adopted the FA's official rules of the game. The club won the FA Amateur Cup in 1904, and they currently play in the Northern Premier League Division One South.
Notts County F.C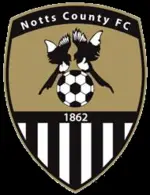 Although Sheffield F.C is the oldest football club in the world, Notts County are the oldest professional football club in the world, having been formed in 1862. They became a founding member of The Football League in 1888, along with a number of other clubs.
Notts County won the FA cup in 1894 and currently play in League One of The Football League.