I think the answer has to be a combination of Yes and No!

I would say yes because you can argue that their success has been the fruits of labours embarked upon over a decade ago. In 1998 and 2000, Germany's national team suffered major disappointments in the World Cup and European Championships - in both instances, they were knocked out in the quarter-finals and the first round respectively. To summarise a fairly lengthy and complex process, German football underwent a massive restructure after these disappointments in 2002, essentially refocusing the energy of clubs across German football towards developing and nurturing homegrown talent to the best of their abilities. If you look at both Bayern and Dortmund's squads that played in their semi-final ties, they were predominantly filled with German players, most of whom currently play for the current German national team.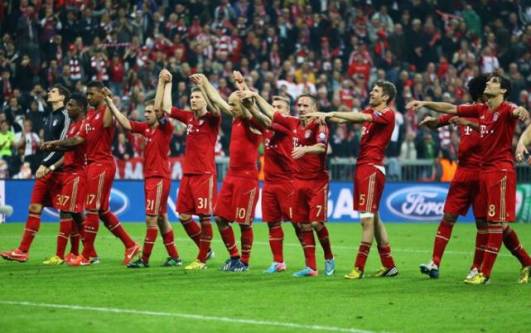 In short, I think there's a lot of evidence to suggest that German football is on the rise - I think Bayern and Dortmund's successes were both impressive and inevitable when you compare the structured approach of German football in comparison to football in England, Spain, Italy et al.
Conversely, I would would say no [to the original question] because it's probably too soon to tell - after all, Rome wasn't built in a day! It might be more accurate to say that the shift in power is more in terms of a select few clubs rather than leagues as a whole. I think it's sad but true to say that the top teams in England and Spain will remain the powerhouses of the European game because of the financial strength they wield.
The likes of Manchester United, Manchester City, Chelsea, Barcelona and Real Madrid all have the ability to spend far more money on players than other teams in Europe, and until the state of football changes to make this less relevant (how that would happen, I don't know!), they will always be able to compete, and respond to disappointment quicker than other teams because they have both the finances and the stature to attract the best players from other teams across the world.
It should also be pointed out that Bayern Munich are far from innocent when it comes to outspending their rivals - they have just completed a deal to sign Mario Goetze, one of Dortmund's star players, for a reported fee in the region of 37 million Euros, which will make Goetze the most expensive German player in history. Interestingly enough, the Borussia Dortmund that beat Real Madrid cost somewhere in the region of 40m Euros in its entirety!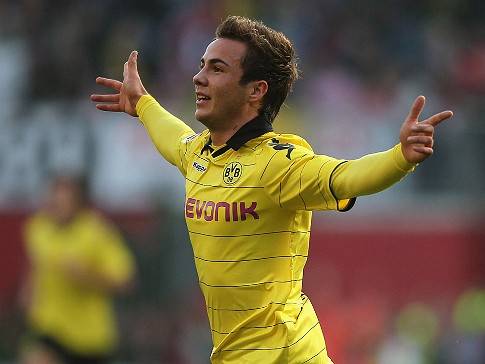 Aside from Bayern and Dortmund's success, it's probably not too unreasonable to say that German football has been no more successful in continental competition than most nations - for instance, you could look at recent winners of the Champions League and Europa League competitions as a straw poll:
http://en.wikipedia.org/wiki/List_of_European_Cup_and_UEFA_Champions_League_finals#List_of_finals
https://en.wikipedia.org/wiki/List_of_UEFA_Cup_and_Europa_League_finals#Winners
Perhaps the most pertinent question is to ask whether this year's Champions League is a sign of success for German football as a whole, or more a success for Bayern Munich and Borussia Dortmund alone? I'm inclined to think the latter.