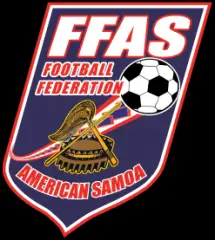 American Samoa
may well just hold the above 'accolade'.
Currently ranked 204th in the world internationally (currently ranking joint last of all countries registered for full internationals by FIFA), the team have only had a relatively short existence, having only played their first international match roughly 30 years ago against Western Samoa (which they duly lost 3-1).
They recently won their first ever international fixture, beating the national soccer team of Tonga 2-1 in a match as part of their OFC World Cup qualifying campaign.
The team are considered to be the weakest in the world, and famously lost to Austrailia's national soccer team in 2001 with
a staggering score of 31-0
, the biggest defeat by any international team in history.
The American Samoa national association football team is controlled by the Football Federation American Samoa, the governing body for football in American Samoa. Their home ground is the Veterans Memorial Stadium in Pago Pago and their head coach is Thomas Rongen, who previously ran the United States U-20 soccer team.
The weakness in American Samoa's team it thought to be due to both its small population and the popularity of American football, baseball and basketball within the country.
For 'highlights' of that now infamous 31-0 stonking at the hands of the Australians back in 2001, see the video below. Enjoy!