Despite often appearing bald in his wrestling fights and in the movies he's done, Batista actually isn't bald.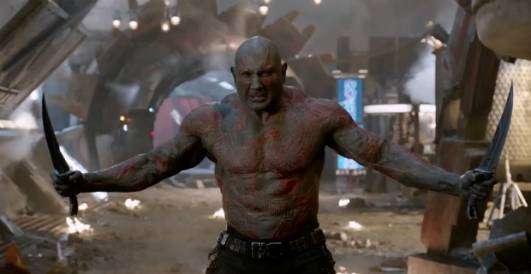 His Marvel character, Drax the Destroyer, is almost always drawn without hair, which is probably why writer-director James Gunn had Dave Bautista - also known by his wrestling name, Batista - go bald for the role in Guardians of the Galaxy this year.
He's also seen with a closely-shaved head in RZA's The Man with the Iron Fists, starring as Brass Body. But in some of his movies - such as in Riddick last year, opposite Vin Diesel - you can see that he does have hair, it's just that he often cuts it very short. And when he was promoting Guardians of the Galaxy this summer, he looked really different when he had a little more hair on his head!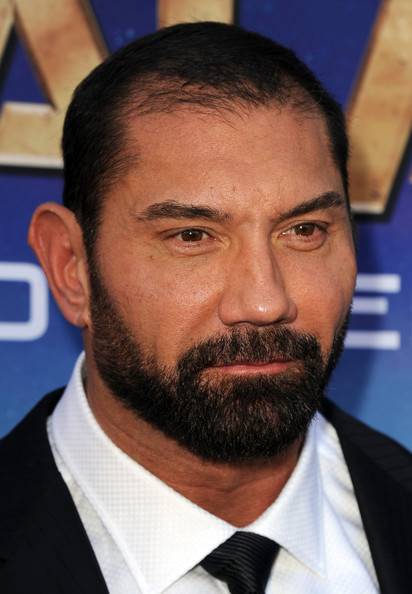 Almost impossible to recognise! In case you haven't seen it already, here's the great trailer for Guardians of the Galaxy, showcasing some of his work as a bald Drax.