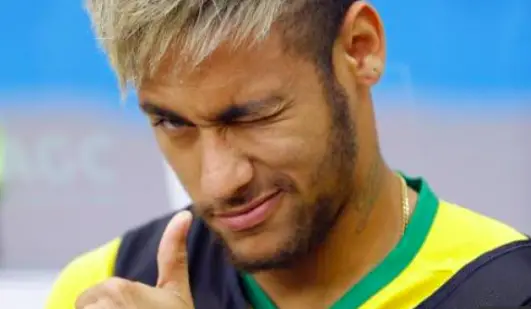 The wonderfully talented Brazilian footballer Neymar has only one sister. Her name is Rafaella  - and like him had the surname Da silva Santos until she changed it to Rafaella Beckran - in honour of her favourite footballer David Beckham.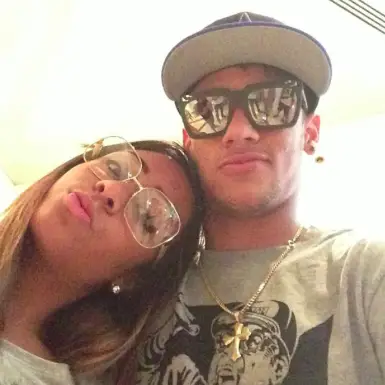 She loves her brother and he apparently feels the same about her because they recently had matching tatoos - her on her arm and he on should - saying in Italian  'sorella (sister) and fratello (brother) - how sweet is that! They are very close.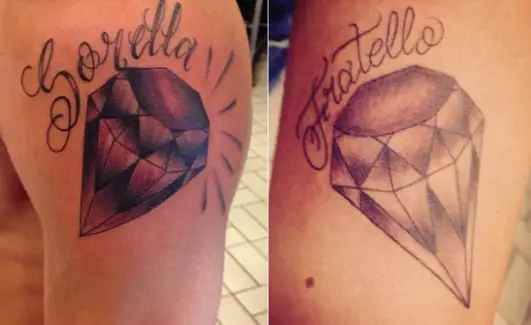 I found this lovely video of them -  just photo of the two of them together as they were growing up
Of course being Brazilian she loves football and watches Neymar whenever she can. Like the rest of the family she was distraught when he was injured during a World Cup match against Columbia and had to miss the rest of the competion.
She's very popular on Twitter with nearly 94, 000 follwers to date -

She love social media altogether and has an Facebook account as well.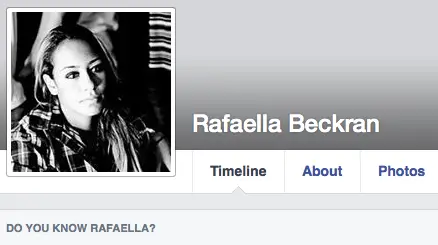 I think - if Neymar's star continues to shine - he could almost be as famous as David Beckham - and Rafaella with her good looks and ambition should make it big too.